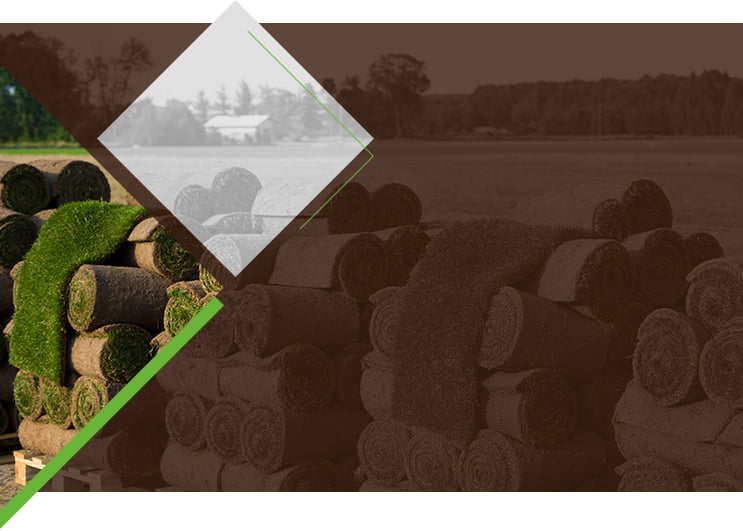 Setting up a lawn is a time-consuming and tedious process that rarely brings the desired results. Often, despite many different treatments and the best of intentions, the result is a lawn that is weak, thinning and full of weeds that are very difficult to eradicate. This is because grass seeds, like any other plant, must land on a suitable soil. So how to choose the best type of grass for the substrate to be planted? As a wholesaler of roll-out lawns, we know it best.
The growth of grass is influenced by individual habitat conditions, which include the diversity of the substrate (soil), the fertility of the base layer, and the weather conditions in a given region. With all this in mind, we choose the right type of grass and sowing time, and yet the effects may still vary. This is because the best lawn grows from mixtures of species, and this is how our roll-out lawns are composed.
Lawn mixtures consist of specialized grass varieties with different environmental requirements, different development and growth rates, and various resistance to stress factors. A properly composed grass mixture adapts more easily than single species and varieties.
How Green Flor creates roll-out lawns?
Among the great wealth of various types of grass offered on our market, not all are suitable for Polish climatic conditions. So that you can enjoy a perfect lawn, our specialists select the appropriate varieties. Selected grasses are sown, maintained, watered and fertilized by us for over a year - until the seeds produce a beautiful green lawn. We also make sure that it is dense and free of weeds. Our roll-out lawns are resistant to diseases and harsh climatic conditions thanks to a mixture of seeds of different species.
Roll-out lawns produced and sold by us can be rolled out in various regions of Poland. However, the most important advantage of our products is the possibility of setting up a lawn all year round!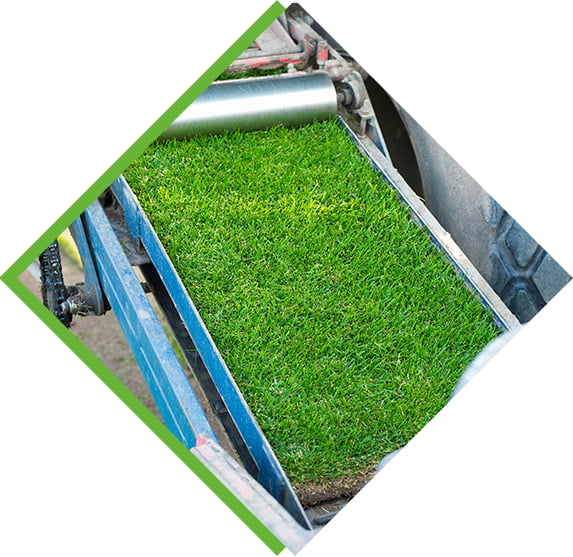 What is the right place for a roll-out lawn?
There can be only one answer - wherever you want to enjoy a well-kept and thick grass lawn. At Green Flor, we produce heterogeneous roll-out lawns, grown for places with different natural conditions for plant growth and used with varying intensity. Knowing the characteristics of individual species and varieties of grass, we produce lawns from seed mixtures, which are perfect for universal use, but also for football fields and degraded areas. The technique for laying roll-out lawns slightly differs depending on the land inclination - although both in the case of flat and steep land, individual rolls are rolled out side by side; additional wooden pins, which are fixed in the corners of individual rolls, are used on slopes and banks with a great inclination. Proper maintenance of a roll-out lawn will allow you to enjoy greenery from early spring to late autumn.